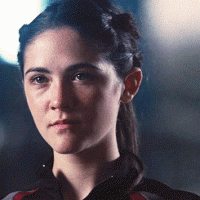 Isabelle Fuhrman is making a name for herself as a talented young actress.
Isabelle was most recently seen in Showtime's critically acclaimed series MASTERS OF SEX, which just wrapped Season 3. She plays Tessa Johnson, Virginia's troubled and rebellious teenage daughter.
Upcoming, Isabelle will star in the film CELL as Alice Maxwell set to release in 2016. She will also be seen starring in the adventure comedy, DEAR ELEANOR, alongside Jessica Alba and Patrick Schwarzenegger. The story follows two teenage girls travelling across the U.S. in 1962, during the chaos of the Cuban missile crisis, in search of Eleanor Roosevelt. Additionally, she recently wrapped production in HELLBENT and ONE NIGHT.  (more bio below…)
Here is our interview with Isabelle from July 9, 2016.
Click here to see the trailer for Dear Eleanor
Click here for Isabelle's Facebook Page
Click here for Isabelle's Instagram Page
Click here for Isabelle's Twitter Page
Click here to see the trailer for Cell
Here is information on Isabelle's mom (Elina Fuhrman) and her book "Soupelina's Soup Cleanse"
(more about Isabelle…)
Fuhrman also starred as 'Clove' in Lionsgate's THE HUNGER GAMES, the first installment of the big screen adaptation of Suzanne Collins' novel trilogy. Directed by Gary Ross, the film grossed over 700M in worldwide box office receipts.
Fuhrman appeared in THE WILDERNESS OF JAMES opposite Virginia Madsen and Kodi-Smit McPhee, and Giorgio Serafini's THE BETWEEN opposite Joel Courtney. In THE WILDERNESS OF JAMES, Fuhrman portrays 'Val' in the coming-of-age drama by first-time director Michael Johnson. Set in Portland, the script follows a young boy dealing with the absence of his father. THE BETWEEN tells the story of an ailing father who takes his teenage kids into the woods to recapture their early closeness before undergoing a potentially life-threatening surgery. Fuhrman has also signed on to star in David Gordon Green's SUSPIRIA, which follows a newcomer to a fancy ballet academy who gradually comes to realize that the staff of the school are actually a coven of witches bent on chaos and destruction.
In 2011, Fuhrman appeared in an all-star ensemble cast opposite Pierce Brosnan, Jennifer Connelly, Ed Harris, Marisa Tomei and Greg Kinnear in the dark comedy, SALVATION BOULEVARD.
Fuhrman's 2009 starring role in ORPHAN earned her rave reviews from movie critics around the world with a performance that was hailed as "one of the most momentous examples of acting from a child performer in years." Fuhrman was cast through an exhaustive nationwide search of young actresses to portray the lead in the Warner Bros. collaboration between Leonardo DiCaprio's Appian Way and Joel Silver's Dark Castle Entertainment.
Beginning her acting career at the age of seven, Fuhrman appeared on Cartoon Network's CARTOON FRIDAYS, and made her big screen debut in the drama, HOUNDDOG. She has also guest starred on the CBS hit series GHOST WHISPERER which earned her a Young Artist Award nomination, and the ABC drama THE WHOLE TRUTH. Fuhrman has lent her voice to a number of projects including the 3D animated feature SAMMY'S ADVENTURES: THE SECRET PASSAGE, and Nickelodeon's WINX.
Fuhrman currently resides in Los Angeles and is a skilled guitar player and singer.
ABOUT DEAR ELEANOR, AVAILABLE ON DIGITAL AND DVD JULY 5th
From director Kevin Connolly (Entourage) comes the heartwarming coming-of-age adventure with an all-star ensemble cast, DEAR ELEANOR, debuting on digital and DVD July 5 from Sony Pictures Home Entertainment. Set in 1962, the film stars Liana Liberato (If I Stay) and Isabelle Fuhrman (The Hunger Games) as two teen-age friends who set out on a cross-country road trip to meet their heroine, former First Lady Eleanor Roosevelt. On their inspiring journey, Ellie and Max encounter an entertaining mix of characters, including a glamorous showgirl played by Jessica Alba (Fantastic Four), a mysterious ex-con played by Josh Lucas (TV's "The Mysteries of Laura") and a handsome cowboy played by Patrick Schwarzenegger (Grown Ups 2). The film also stars Luke Wilson (Concussion, Old School) and Joel Courtney (Super 8).
Special features on the DEAR ELEANOR DVD include a commentary track with director Kevin Connolly and an additional commentary track with screenwriters Cecilia Contreras and Amy Garcia.
Synopsis – Best friends Max (Isabelle Fuhrman) and Ellie (Liana Liberato) decide to leave their rural hometown on an adventurous, cross-country road trip to meet former First Lady Eleanor Roosevelt. Sneaking away in a bright blue convertible belonging to Ellie's dad (Luke Wilson), they set out with the wind in their hair and the radio turned up. While trying to stay a step ahead of Ellie's father and the police, the girls cross paths with an eclectic mix of people, which truly make this an entertaining, once-in-a-lifetime experience. Also stars Jessica Alba, Josh Lucas, Ione Skye, Joel Courtney and Patrick Schwarzenegger.
DEAR ELEANOR is directed by Kevin Connolly with a screenplay by Cecilia Contreras and Amy Garcia. It was produced by Chuck Pacheco, Caleb Applegate and Hillary Sherman with Robert Abramoff, David Hillary and Mary Vernieu as executive producers.
DEAR ELEANOR has a running time of approximately 90 minutes. It is rated PG-13 for some suggestive material and smoking.