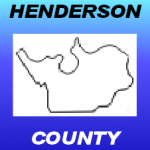 A man was arrested in Henderson County Thursday afternoon after his alleged involvement in an earlier vehicle crash.
The Henderson County Sheriff's office was sent to the Audubon Parkway to look for a blue pickup believed to have struck another vehicle near the Daviess/Henderson County line. They located a vehicle in the 8000 block of Airline Road matching the description.
After an investigation they arrested Christopher Tyrie on charges of operating a motor vehicle under the influence and failure to provide an insurance card.
The cause of the crash in Daviess County is still under investigation by the Daviess County Police Department.
Tyrie was lodged in the Henderson County Detention Center on no bond.