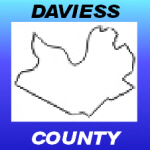 Owensboro motorists are getting ready to speed things up on a popular road.
The Kentucky Transportation Cabinet approved raising the speed limit on the US 60/Wendell Ford Expressway around Owensboro from 55 to 65 miles per hours.
The thirteen miles of road will see the new limit signs posted within the next couple of weeks.
Cabinet engineers submitted a request for the change in mid-January and it was approved this week by the Secretary of Transportation.