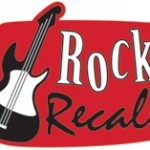 Rock Recall brings back the big guitars and attitude that dominated music throughout the '70s and '80s. Pick your ticket – there are two different versions available – one for each decade! 
The 70's version features the cornerstone bands that redefined music with their groundbreaking work. You'll hear Led Zeppelin, AC/DC, KISS, Rush, Van Halen, Aerosmith and many more. 
The 80's version is all about the bands who embraced big hair and questionable fashion choices, with tunes from Guns N' Roses, Motley Crue, Journey, Bon Jovi, Tesla, Iron Maiden, Foreigner and many other bands that you'll find on your 80's ticket stubs. 
All of the tunes in both shows are surrounded by the sounds and flavor from each decade with relevant audio that includes news clips, movie drops, sports highlights, classic commercials and more connecting you to your favorite memories. How well do you remember your favorite music that rocked? Rock Recall will help jog your memory with two hours of classic favorites each week!