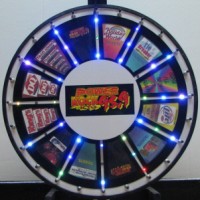 The KTG Prize Wheel is spinning again all summer long!
It's your chance to win instant prizes or qualify for the end of summer grand prizes!
This summer, you could be the winner of
*a Golf Cart, courtesy of Midwest Battery and Supply in Madisonville

*a Microsoft X-Box One, courtesy of Aaron's Sales and Lease in Madisonville

*a Year's Supply of Dr. Pepper, courtesy of Dr. Pepper Bottling Company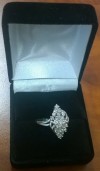 *a 14K white gold 1/2 Carat Diamond Cluster, courtesy of Huddletson's Jewel Gallery
Instant prizes you could win include…
Tickets to Holiday World and Splashin' Safari in Santa Claus, Indiana
Beech Bend Park and Splash Lagoon in Bowling Green, Kentucky
Tie Breaker Family Aquatic Center in Hopkinsville, Kentucky
AND NEW THIS YEAR!
Kentucky Kingdom and Hurricane Bay in Louisville, Kentucky
Nashville Shores in Nashville, Tennessee
Lookout Mountain in Chattanooga, Tennessee (includes tickets to Ruby Falls, Incline Railway & Rock City)
Power Rock Gear
Here is our list of places you can spin (check back often as we will add dates as they become available)…
FRI, JUNE 5 – Greenville Fire Department, Greenville, Kentucky (6:00-8:00pm)
SAT, JUNE 6 – Smarty Pants Arcade and Fun Center, Central City, KY (11:00am-1:00pm)
WED, JUNE 24 – Kickin Kafe, Madisonville (11:00am-1:00pm)
WED, JULY 22 – Taco John's, Madisonville (9:00-11:00am)
FRI, AUG 14 – Midwest Battery, Madisonville (11:00am-1:00pm)
THU, SEP 3 – Merle Norman, Madisonville (11:00am-1:00pm)
SAT, SEP 5 (finale) – Pogue Automotive Group, Greenville (11:00am-1:00pm)