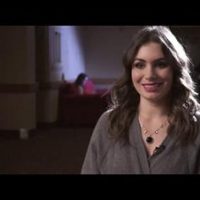 Sophie Simmons, daughter of Gene Simmons and Shannon Tweed, began her career starring in Family Jewels on A&E, which aired for six years in 90 different countries and solidified her presence as a household name. She can currently be seen as the host of Refinery 29's Body Image School digital series and as the face of Adore Me's "all women campaign" (showing women how the lingerie looks on all sizes of women) – a community she has become a prominent voice for. Sophie has taken a multifaceted approach to entertainment, and made a name for herself outside of her rock and roll roots. Through music, TV, film, digital, and outreach, Sophie has establishing herself as an artist, actress, model, host, and activist.
Here is our interview with Sophie on Wednesday, March 8, 2017
Click here to visit Sophie's Web Site
Click here to visit Sophie's Facebook Page
Click here to visit the Country Crush Facebook Page
More about Sophie…
Especially close to her heart is music, which she started in at a young age. She wrote her first song at the age of five and since then has been writing and performing as much she can, including audiences as large as 20,000. In late 2015, she was featured on a Republic Records release of Rebel's cover of the 90s classic "Kiss Me","which went to #1 on Spotify in 9 countries and currently has 8.3 million streams on Spotify alone.
Sophie is currently working on new music with the likes of Dave Aude, Yellow Claw and many more, with plans for a 2017 release.
Sophie also established Sophie's Place – A Child Advocacy Center – dedicated to supporting children who are victims of physical, mental, or sexual abuse. Sophie's goal is to impact and connect people through everything she does. She treasures the connections that can be made through authentic human experiences and hopes that her work will both reflect and inspire such.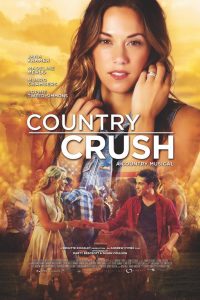 ABOUT COUNTRY CRUSH, AVAILABLE ON DVD MARCH 14TH
Los Angeles, CA – Country comes to town when the new musical Country Crush is released on DVD on March 14 by Shout! Factory, available exclusively at Walmart. Starring Jana Kramer, a finalist on last season's Dancing With The Stars following the release of her latest chart-topping album 31, Madeline Merlo, currently touring in support of her album Free Soul, Munro Chambers, known for Degrassi: The Next Generation, and Sophie Tweed Simmons, as seen on Gene Simmons Family Jewels, this is a classic love story with contemporary themes and hot country music performances.
From director Andrew Cymek, this heartwarming, and sometimes heartbreaking, film tells the story of city-girl Nancy Taylor (Madeline Merlo), an aspiring singer who is struggling to launch her career and navigate a relationship with an opportunistic music producer. While on her way to a party out in the country with her best friend Ainsley (Sophie Tweed Simmons), her car breaks down and a good-hearted and handsome stranger named Charlie Bishop (Munro Chambers) shows up with a tow. Sparks fly between Nancy and Charlie, two young people searching for love, both unsure of the paths they're on.
Charlie and his sister-in-law Katherine (Jana Kramer) have recently said goodbye to his older brother Cody, who has shipped out to the Middle East for another tour of duty. Katherine is facing all the love, worry and waiting that accompanies the deployment of a spouse while also being there for Charlie as he faces his own disappointments and loneliness. As Charlie decides to pursue a relationship with Nancy, and Nancy struggles with decisions about her career, Charlie sees with new eyes the importance in staying true to oneself, and begins to question his own choices. While their courtship is in turmoil, his brother's sacrifices serves as a reminder of the price of love when it is lost.
With its themes of love, duty and strong family values, woven together with a dynamic soundtrack, this is a film that will appeal to multiple generations, and tug at the heartstrings of all families. Country Crush is sure to run away with many hearts.